Online Courses #1
Top quality online courses. Information and experience that has been acquired of many years as Race Engineer, Driver Coach and Development Engineer.  [Coming soon]
Consulting #2
For some of my customers I will be available on an hourly basis either live on track/workshop or by telephone/skype for conferencing and coaching. Please contact me robert@bjorkmanengineering.com for questions and inquires. 
Development #3
Vehicle dynamics, technical development, process improvements or tuning of parts or engines and chassis. Aero updates, component analysis and evaluation. Rapid prototyping and smaller manufacturing jobs.  Please contact me robert@bjorkmanengineering.com for questions and inquires. Please describe the work package you want done and in what time frame your aiming for.
Motivational Speaking #4
Do you or your company/group want to learn about Motorsport or just get an entertaining speech on your next get-together? I offer various speaking gigs about a a broad arrangement of topics. Pleas inquiry at robert@bjorkmanengineering.com for more information.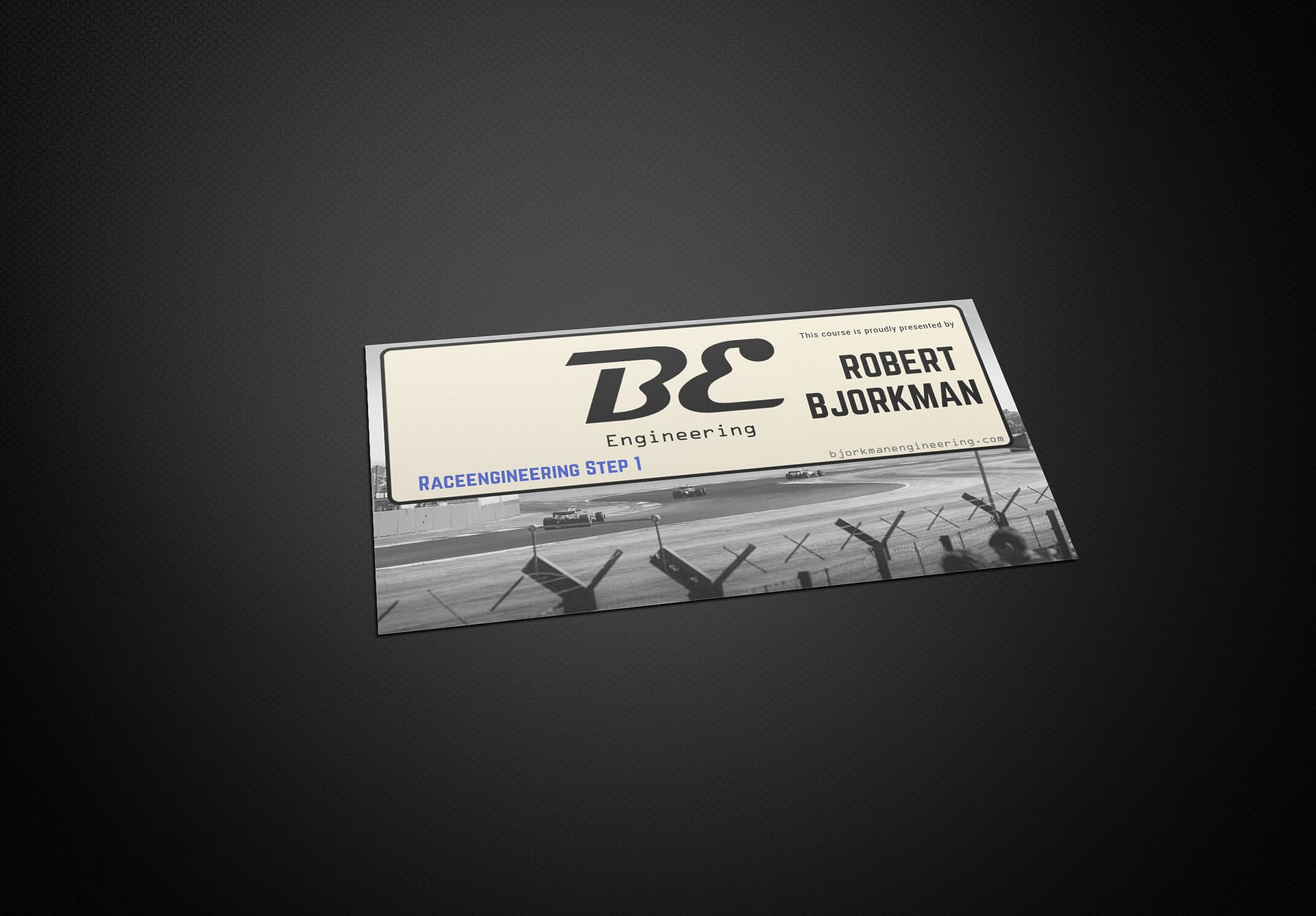 Upcoming Courses
Race Engineering Step 1
Will be the first course published and is right now in production. This course is built into nine different lessons. The purpose it give you an overview of the basics of what a race-engineer is responsible for and can control. The principles that is being applied by the physical world to the race car and how it changes with different conditions. We will be going thru the theoretical scientific background and the practical use and consequences. Just be extra specific and clear, this course is about race-engineering and not car design or design-engineering.
Who can learn from this course? This course is for everybody, but it contains elements, wording and concepts that you might not have heard of before. If you have an engineering degree that´s great, then you know how to do all the math, calculations and engineering but I will try and make this as useful as possible for everyone. With that said it will be easier to progress thru my courses with some mathematical knowledge  This course will not teach you advanced equations and I have purposely left equations out of this course to keep it simple, focused on value adding principles and to minimize complexity.  This course is focused on Race-engineering only. If you are fresh out of university this course can help you build knowledge and towards your goals to work in Motorsport. Maybe your a driver who wants to know more about engineering to help you go faster. I am hoping to cover all these aspects in this course.   
Other Upcoming Courses
Driver Development Step 1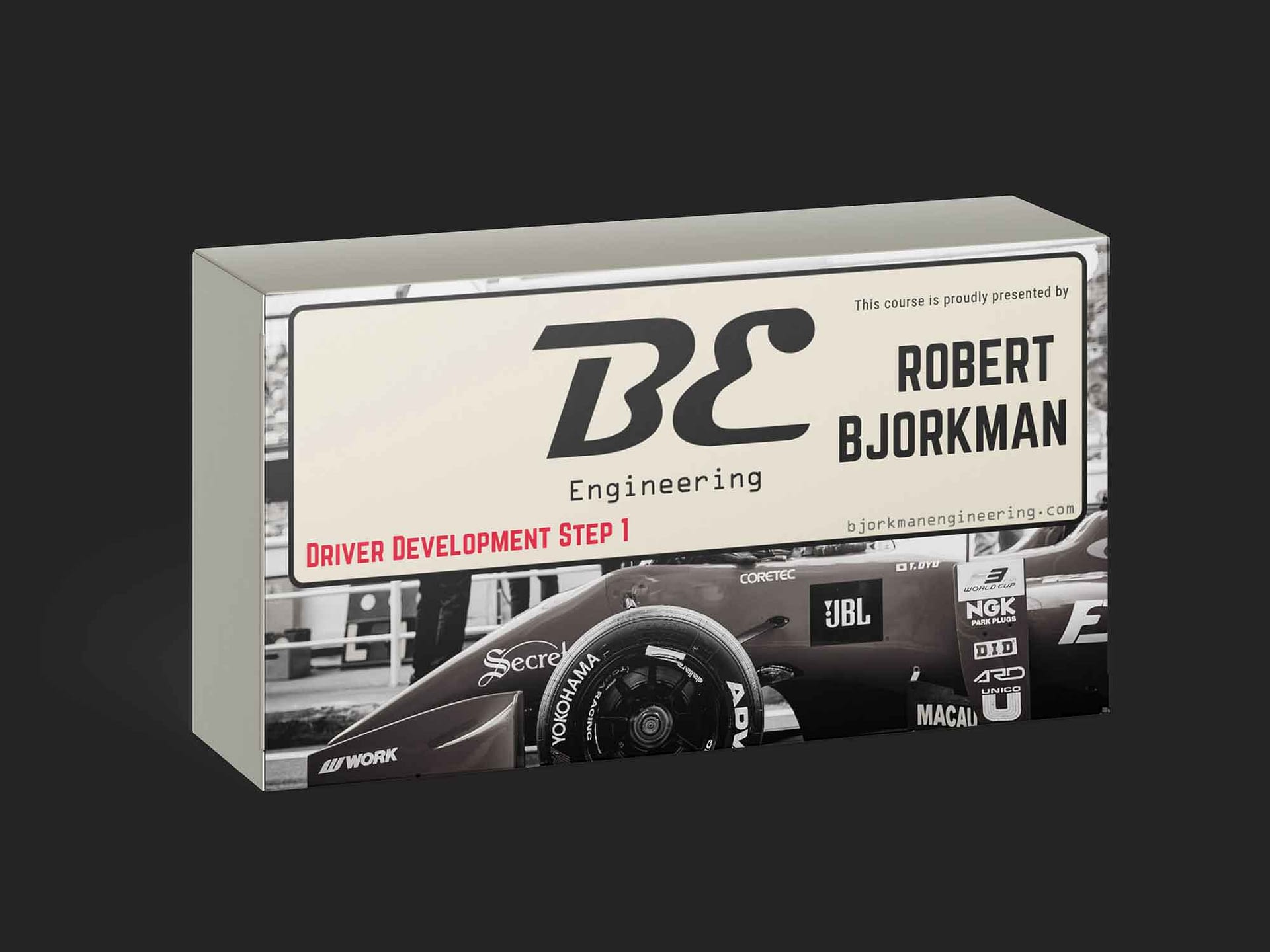 Funding and Sponsors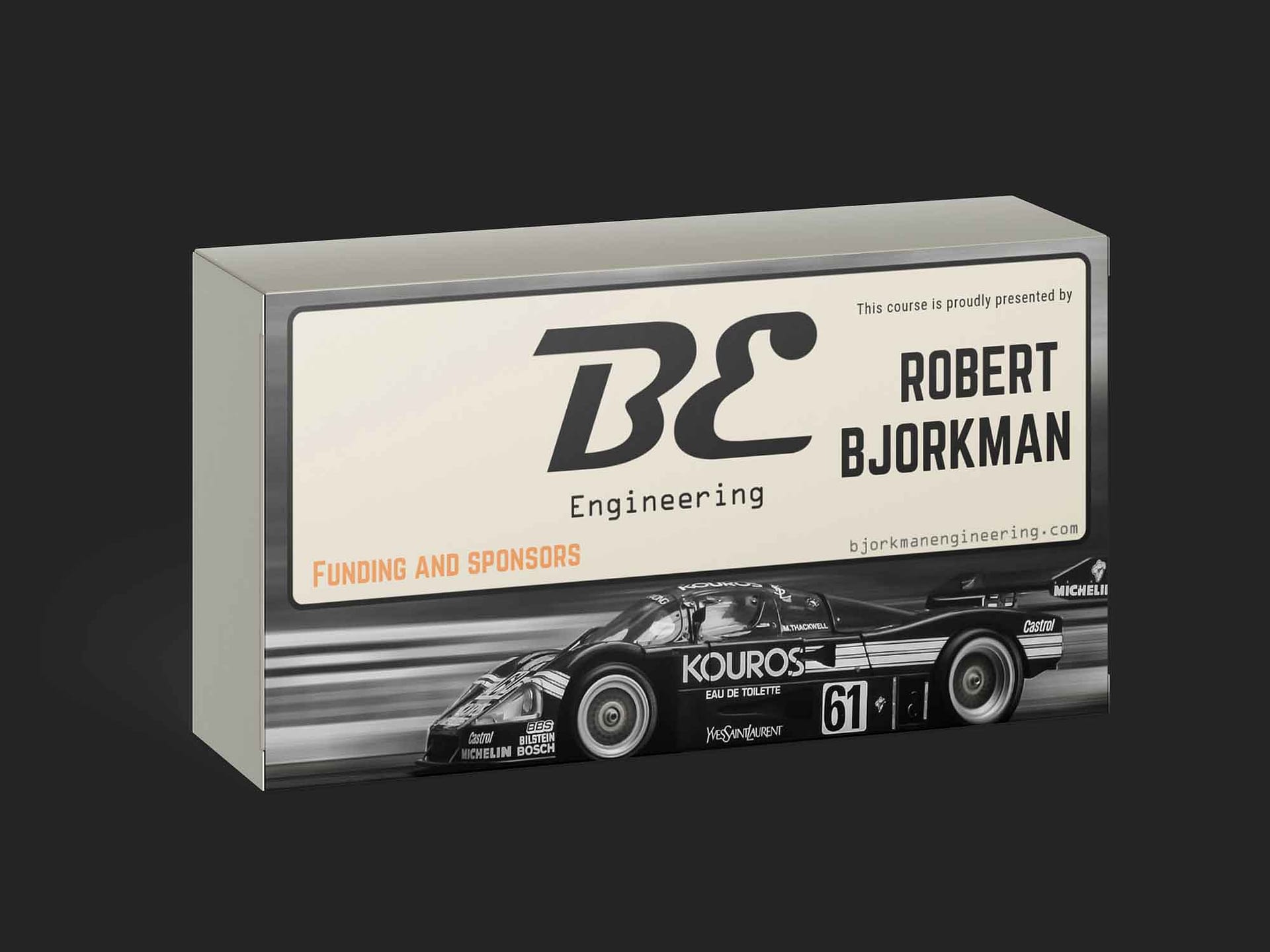 Mental Excellence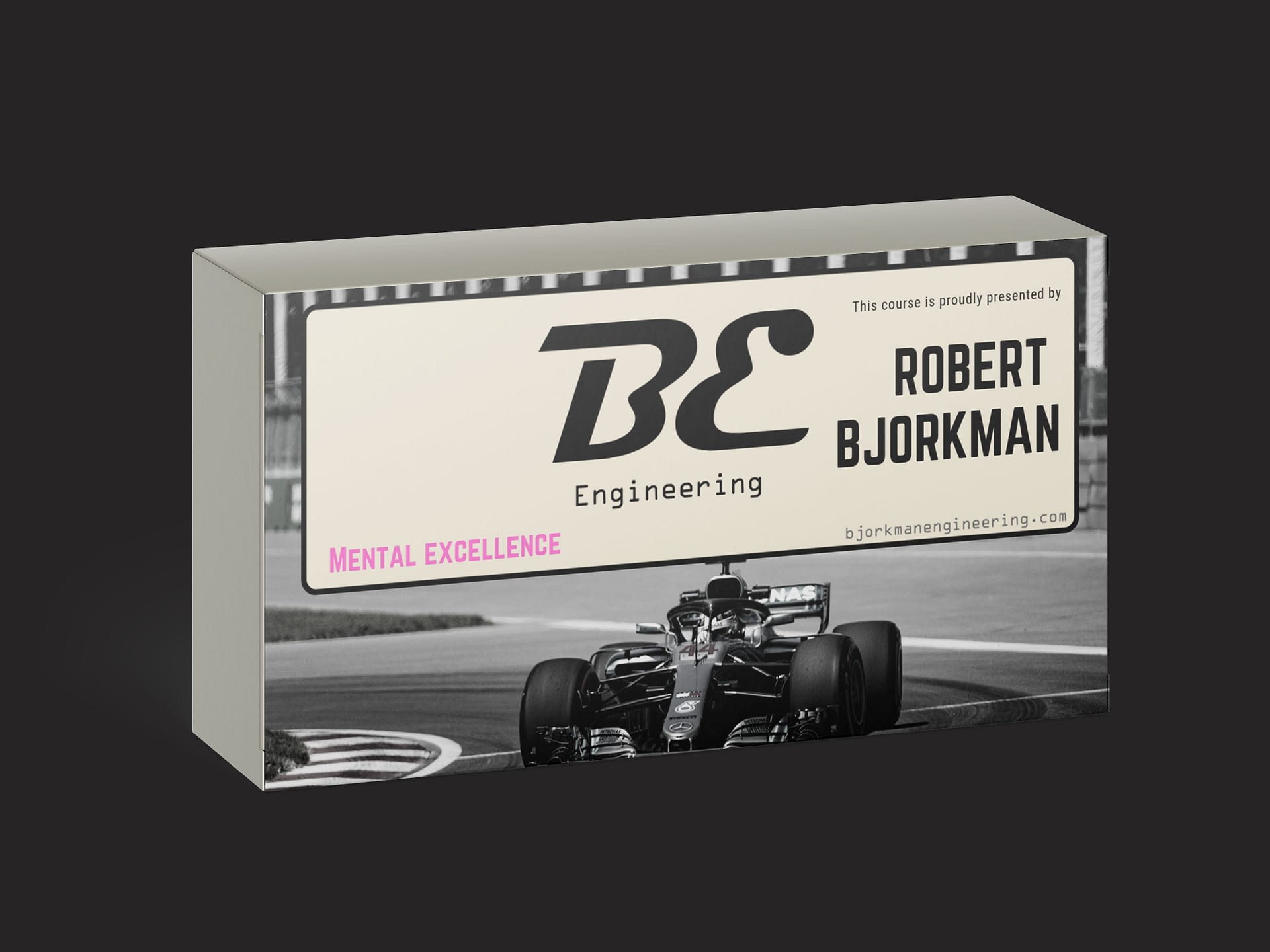 Workshop Excellence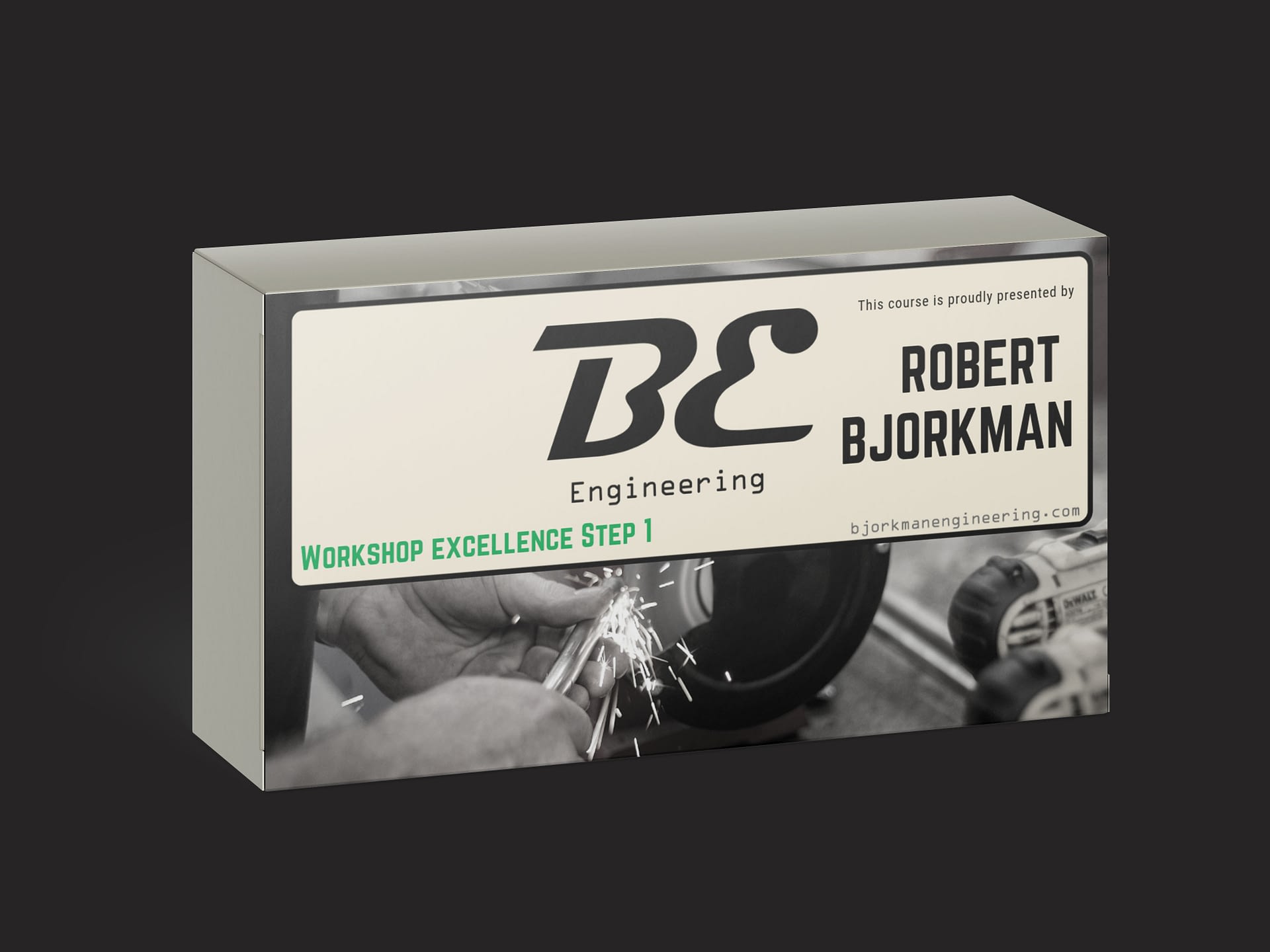 Team Organization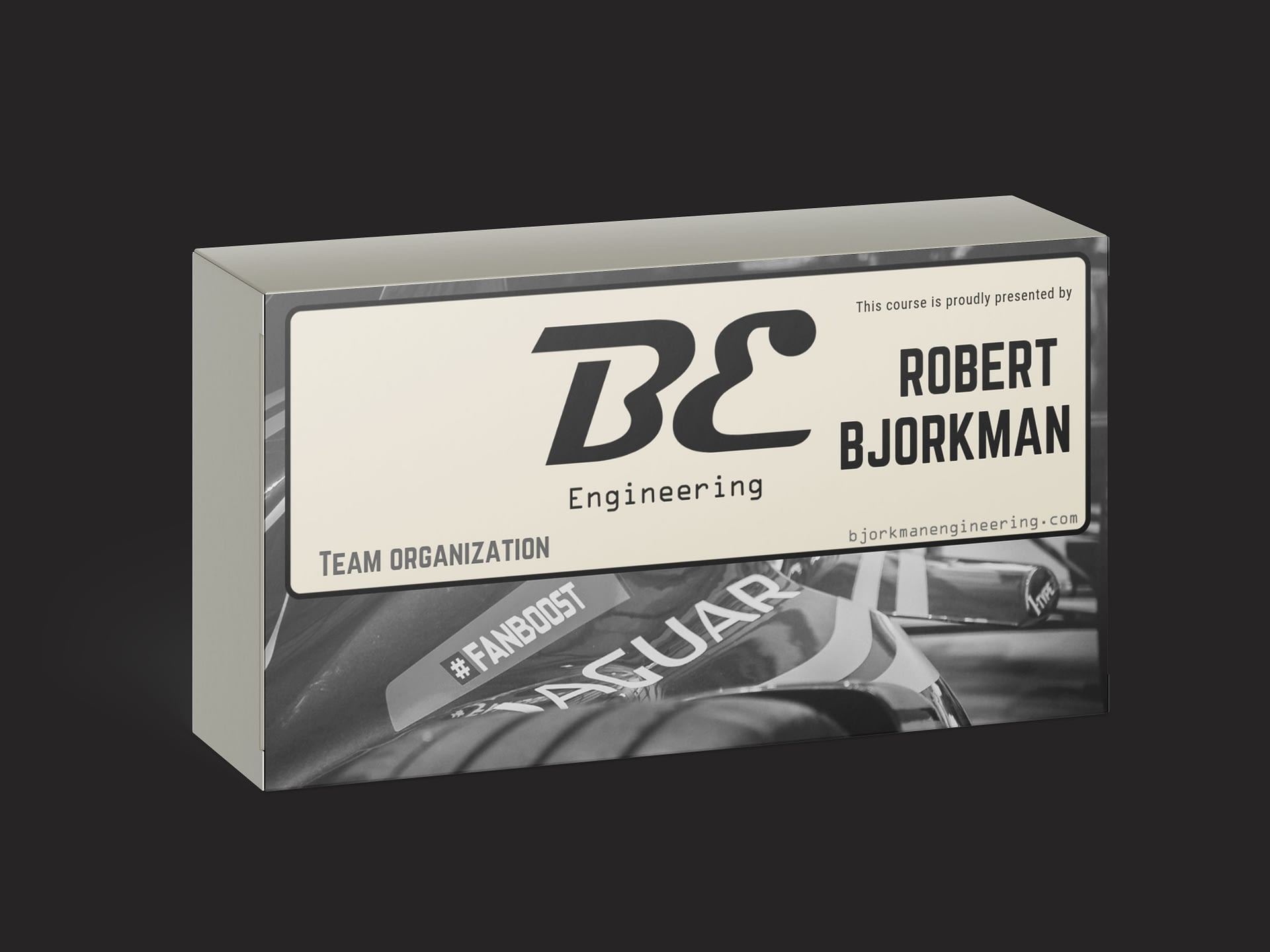 Track Guides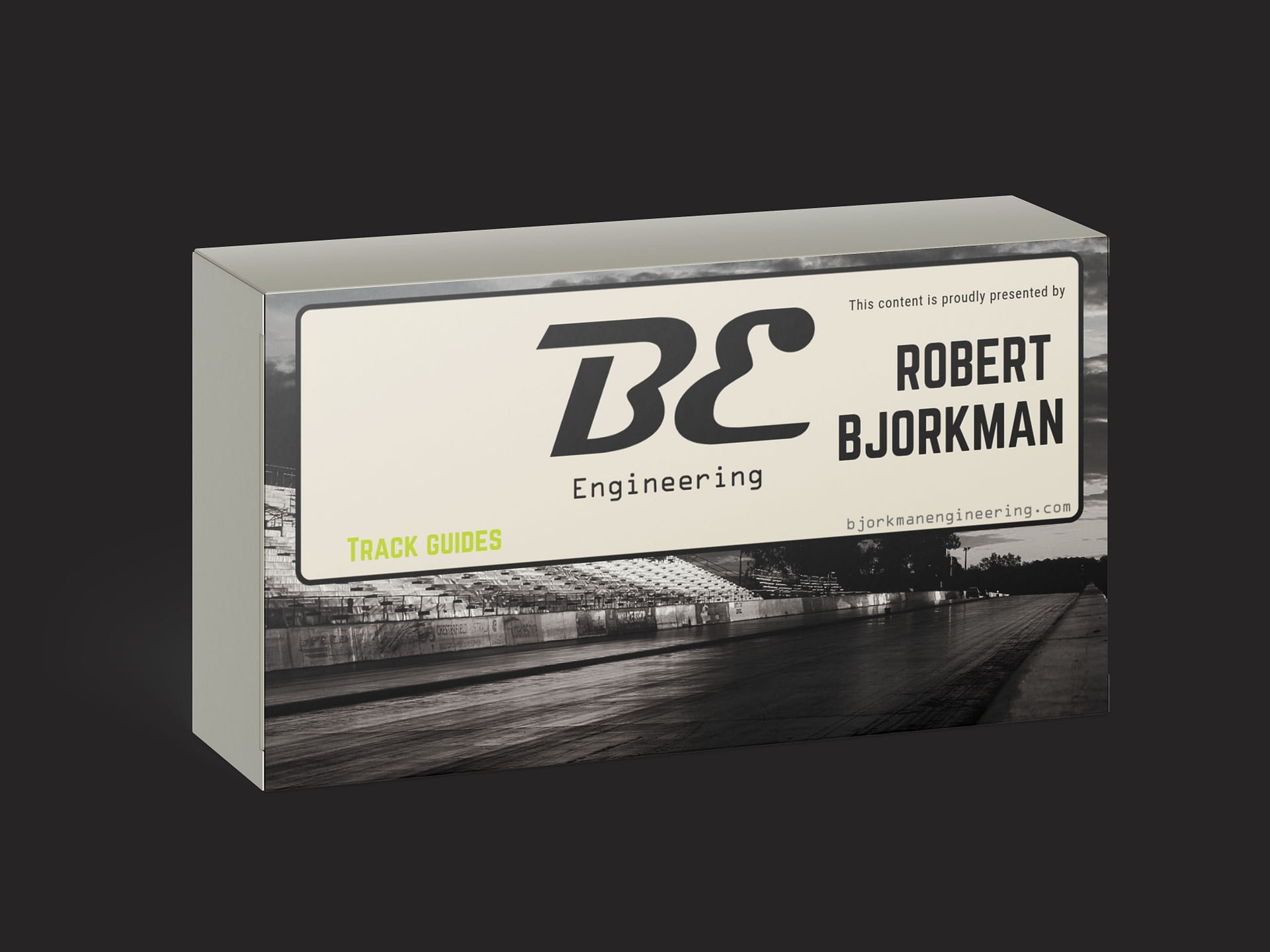 Consulting work
Race Engineer and Driver Coach from 2005 and I have been involved in many cars, manufactures and classes. Formula Renault, Formula Ford, Karting, Radical, Porsche Carrera Cup, Endurance Racing and Touring cars (WTCC, STCC, TCR). University Dual MSc Degree in Mechanical Engineering. Racing Driver from 1989-2004.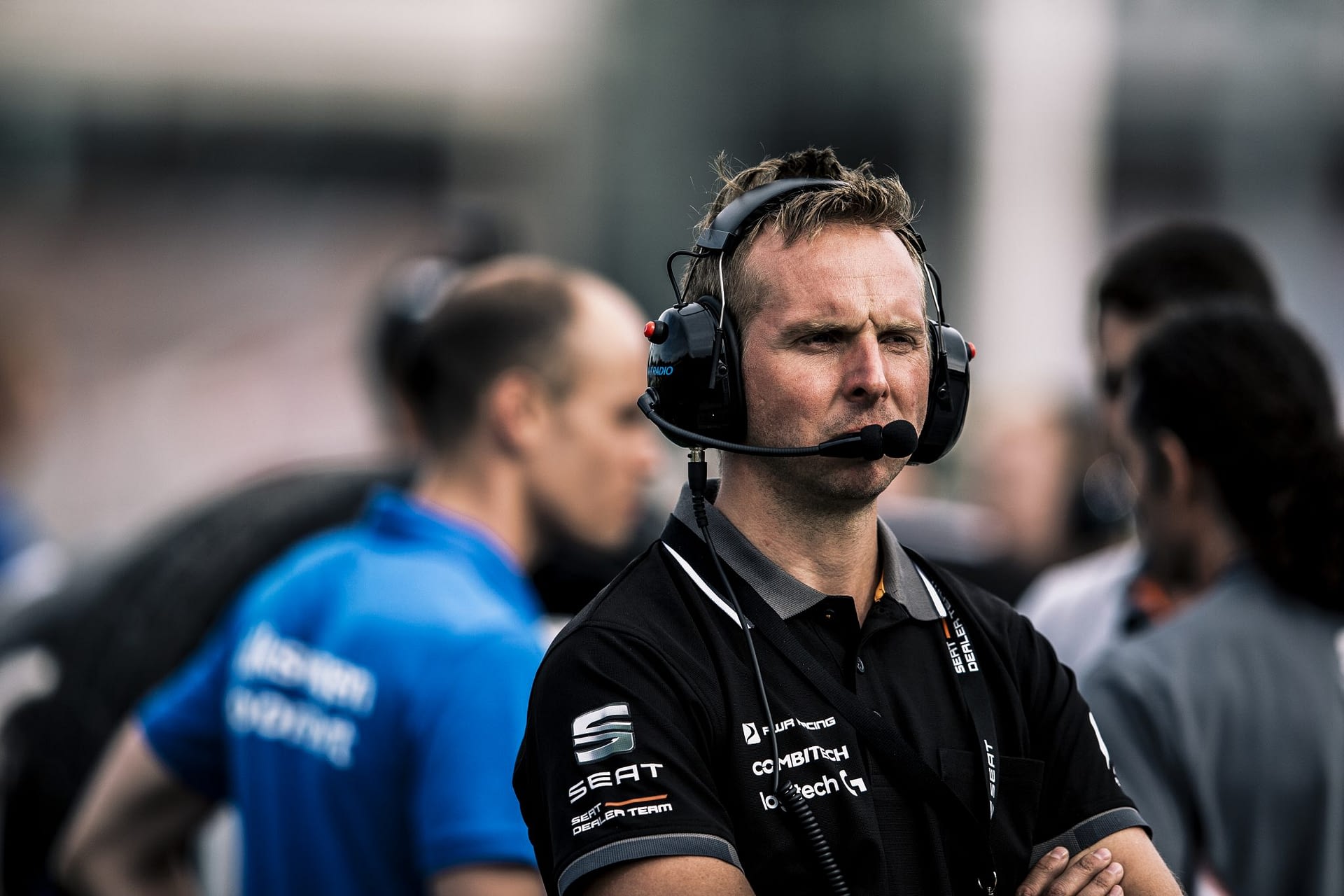 © 2017 Daniel Ahlgren
Next Steps…
Questions, partnerships, inquiries, ideas send them to robert@bjorkmanengineering.com